OTC DAIHEN 7th –Axis Robots
2015-12-22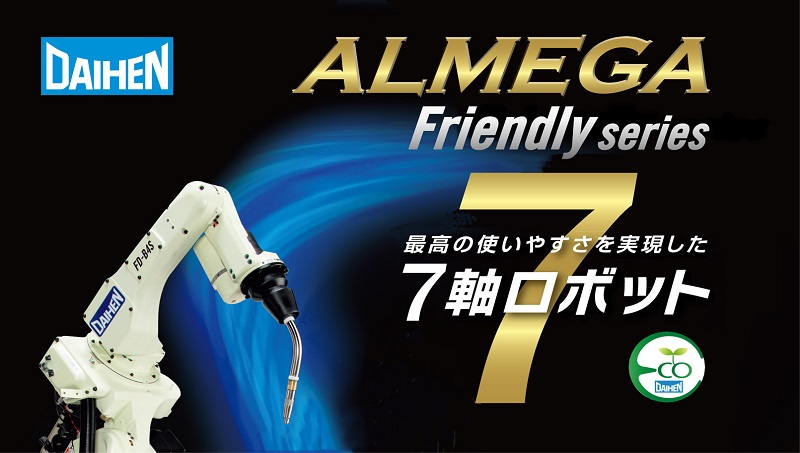 2015/8/14
The new OTC DAIHEN FD-B4S、FD-V6S Seventh-Axis Robot allows incredible flexibility in tight work areas, or for applications such as small diameter circumferential welding. This new robot will drastically increase the degree for freedom for proper torch angle allowing you to keep the arc on longer and in ther right position with-out cable or fixture interference. The FD-B4S、FD-V6S works seamlessly with OTC brand positioners and peripheral devices to further optimize torch to part positioning, and is available for GMAW, GTAW, plasma Welding, and Air Plasma Cutting with OTC power sources.


Complex 7-axis robot, and take advantage of the technology to synchronize the movement to achieve a simple manual operation.
Increasing the degree of freedom manipulator position, minimizing the interference reducing peripheral cable.
Even in the case of complex workpieces and fixtures, you can turn the 7-axis for best gun position, improve the welding quality.
Welding cables built in the first 7-axis mechanism! Do not worry about interference cable clamp and the workpiece when the teaching job.
Because of the rotation axis of the seventh, as a man's wrist can achieve the same action, do not use positioner can complete circumference welded, saving equipment costs.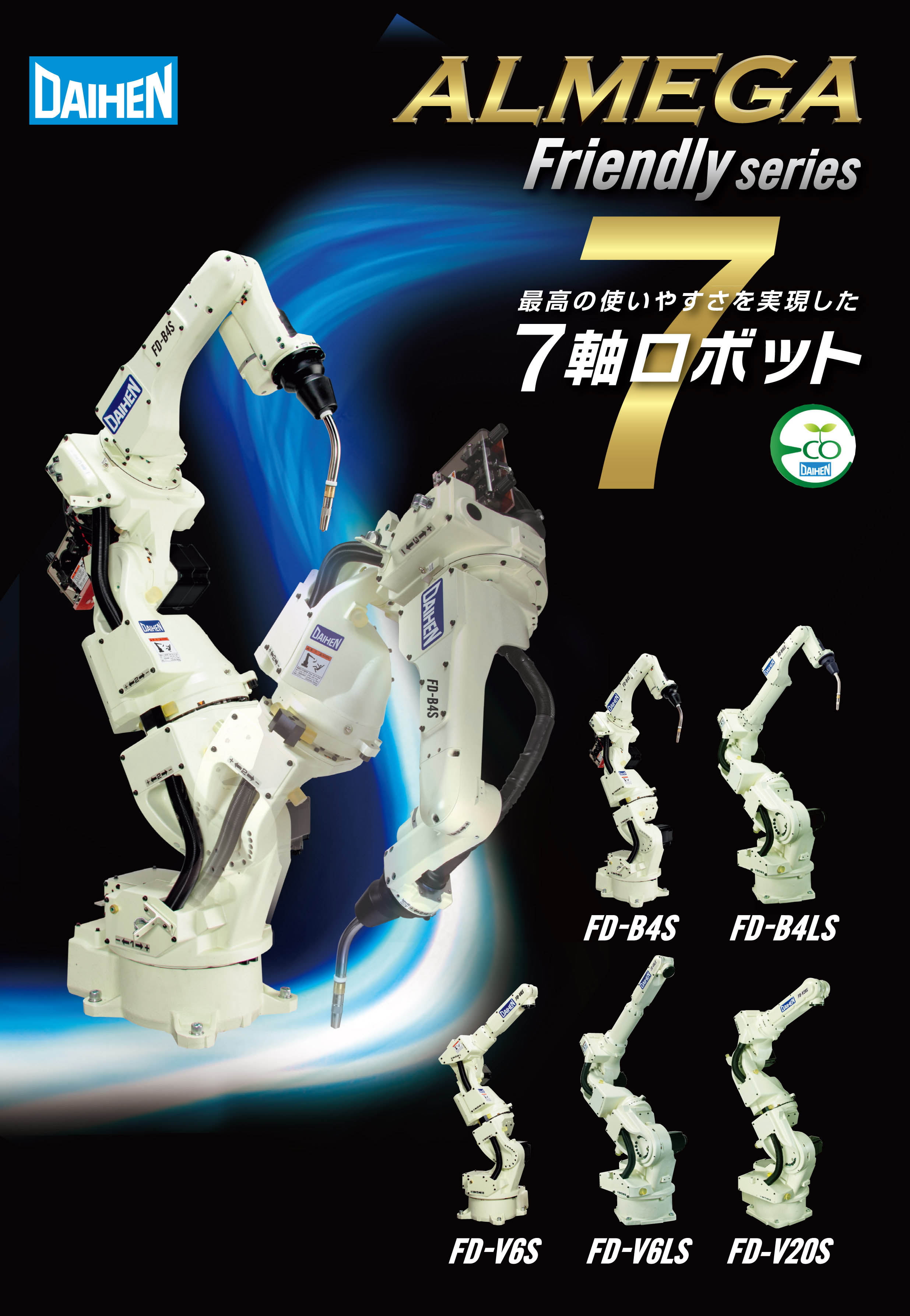 Video