Simultaneous Global Launch of the World's Fastest and Lightest Compact Robot (MZ04)
2015-08-27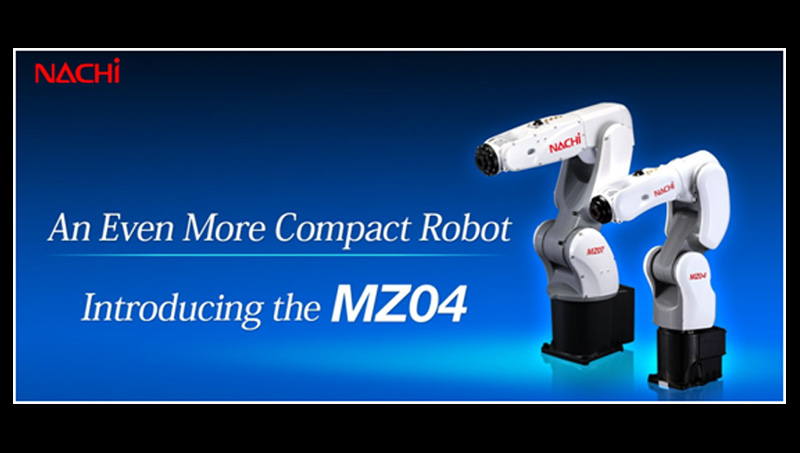 2014/12/24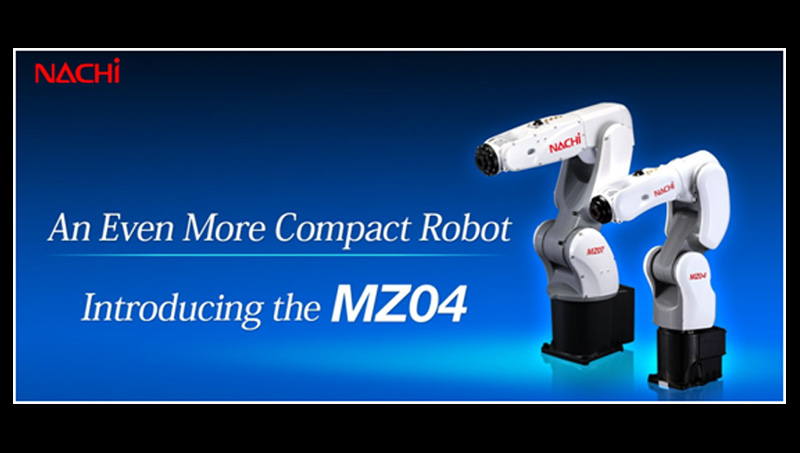 At this time, we are launching the "MZ04" as the world's fastest, with targets set on the 3-4 kg payload capacity segment of the compact robot market. By greatly improving ease of use, we are lowering the automation threshold so that businesses that have never used robots before can accelerate their introduction.

Top-Rate Performance and Specifications
(1) The World's Fastest Robots
Owing to a lighter arm and state-of-the-art control technology, these robots are fastest in their class. It realizes shorter cycle times and higher productivity in a wide range of applications.

(2) Designed to Work with Peripheral Equipment
The wrist has a hollow structure so as to stow cables, which greatly reduces interference risks with other cell equipment.

(3) Lightweight Compact Body Enables Greater Installation Options
The robot itself has a footprint equal to an A5 sheet of paper, which minimizes installation space. It also weighs just 26 kg, which increases layout options to include suspending from above, wall-mounting and tilted postures.

Greater Ease of Use
(1) Easy Operation
The robot series incorporate direct teaching technology that allows operators to physically move the arm to teach the required operations. This hands-on operation with the robot simplifies and greatly shortens the teaching process.

(2) Easy Maintenance
The body is smooth and rounded, so dust does not easily adhere and simple wiping is all that is needed for cleaning.