Company Profile
Japan OTC (Daihen Corporation) was established in 1919. It is the biggest and most professional arc Welding / Cutting equipments and ROBOT manufacturer.
We research and produce welding ROBOT and it goes with any kinds of multi-purpose welding machines and peripheral products of our company. With consistent design, outstanding function, good quality of welding efficiency, and Chinese operational software, it is the most cable automatic assistant in the industry.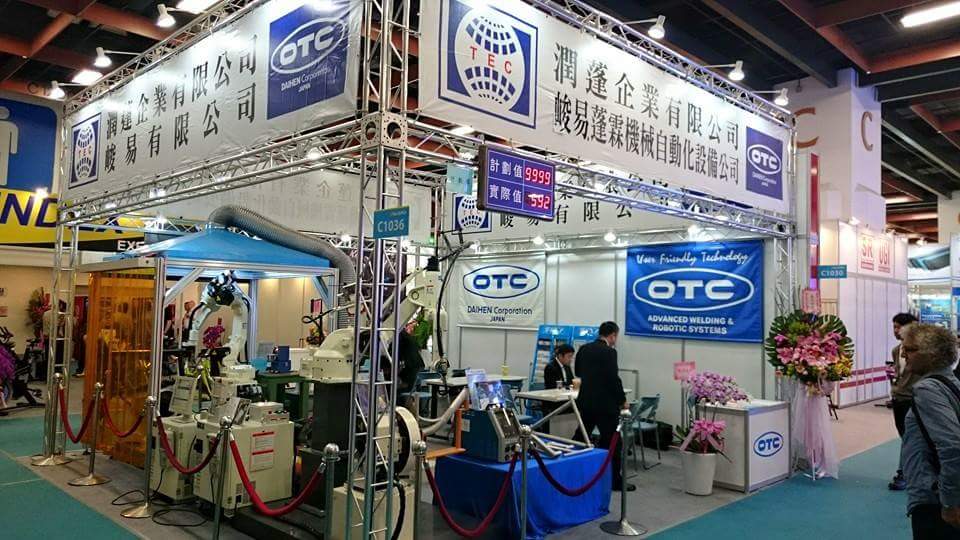 Triadtech Enterprise Co., LTD. are Japan OTC's agents in Taiwan. We engaged in welding ROBOT related business for more than twenty years. We have accumulated many different kinds of welding / Cutting / Transport automatic ROBOT technology with many practical experiences in layout design, Fixture Jig, and automatic peripheral equipment design and production as well as system integration etc.
We have earned ourselves a good reputation in fields like Automobile, Motorcycle, Sports, Electronics industry, Medical Equipment, and Machine Manufacturing. For Taiwan companies going to or expanding businesses to Mainland China, OTC ROBOT and CO2 welding machines have already certified by China 3C quality. We also set up oversea offices in Mainland China and Vietnam.
Historical Overview
MAY / 1991

Triadtech Enterprise Co.,LTD established.

NOV / 1997

Japan OTC award the 1997 helf robot, welding machine excellent performance trafficking appreciation award.

NOV / 2005

Triadtech Enterprise (Shanghai) Co.,LTD established.

MAR / 2007

Japan OTC the welding robot in 2006 annual sales amounted to 300 units Performance Excellence award.

AUG / 2008

Dongguan Chang'an Services established.

MAR / 2011

Japan OTC award the 2010 annual robot sales excellence award and sold more than 500 performance appreciation.

APR / 2014

Japan OTC award the 2013 annual robot, welding machine and expand the sales performance Appreciation.

AUG / 2014

1994 to 2014 total sold more than 4,000 units of performance, Japan OTC to Taiwan Awards.

OTC / 2016

Taichung Services established.

DEP / 2018

1994 to 2018 total sold more than 6,000 units of performance, Japan OTC to Taiwan Awards.
About TEC :
TEC Company Appearance

TEC Robot Showroom

TEC Components Room

Service Team

Shanghai Company Appearance

Shanghai Showroom

Shanghai Showroom

Shanghai Components Room
Serves the foothold :
Taiwan

Taoyuan

TEL:886-3-3218411

FAX:886-3-3218422

Gaoxiong

TEL:886-7-3724890

FAX:886-7-3721395

Taichung

TEL:886-4-23355629
Overseas

Shanghai Jiading, Guangdong Changan, Vietnamese Ho Chi Minh, Vietnamese Hanoi